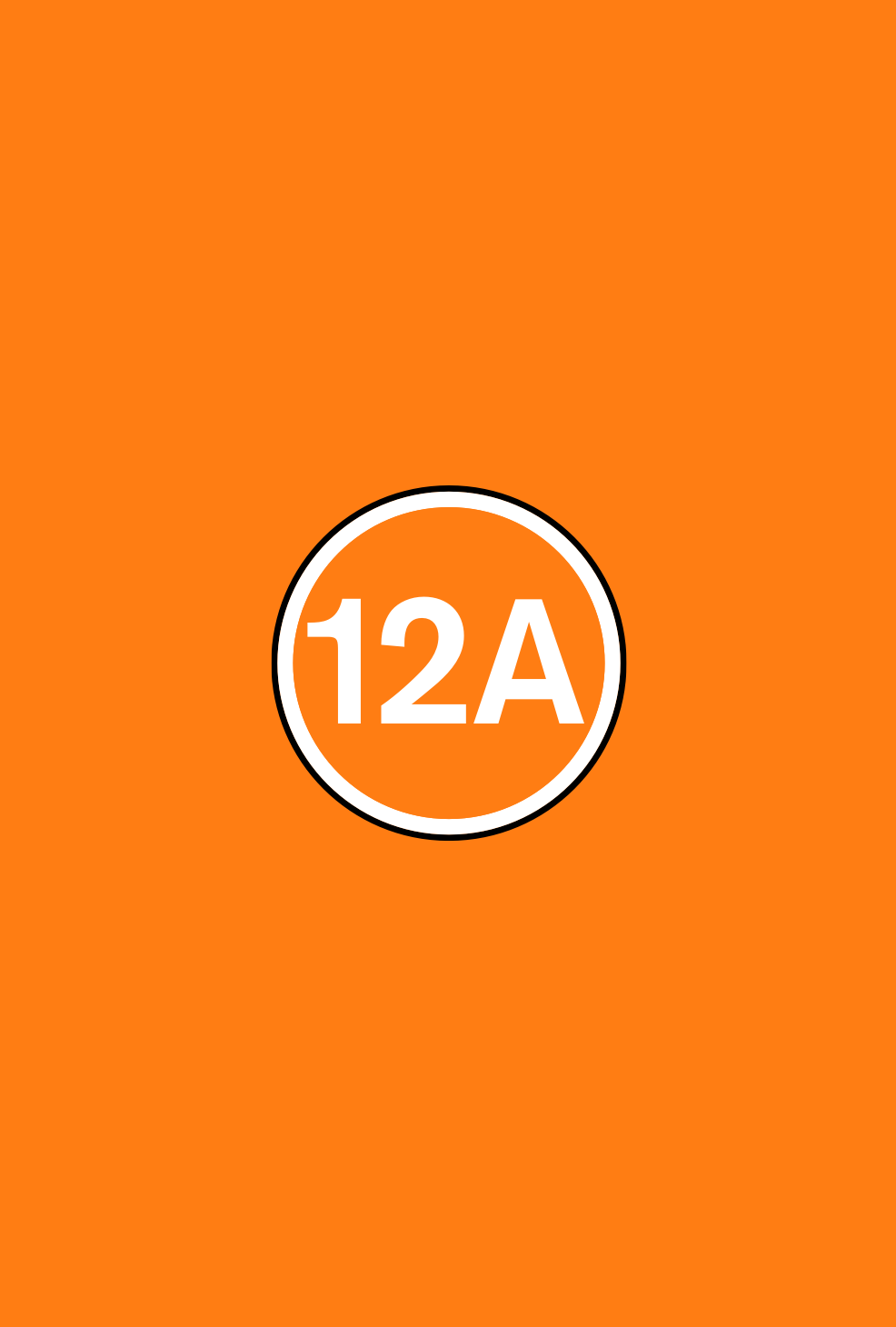 Director(s)

Robert Zemeckis

Production Year

2013

Release date

15/02/2013

Genre(s)

Drama

Approx. running minutes

142m

Cast

Paulie DiCocco, Mike Jolly, Matt Wallace, Dante McCarthy, Jeffrey Winner, Russ Wilson, Michael Kemmerling, John Voldstad, Michael Flannery, Gary Robinson, Don Fischer, Kenneth Bevington, John Worsham, Afemo Omilami, Marlena Smalls, Kitty K. Green, Timothy Record, Deborah McTeer, Kirk Ward, Angela Lomas, Jed Gillin (voice), Bob Harks, Mark Matheisen, Al Harrington, Sonny Shroyer, Brett Rice, Jason McGuire, Pete Auster, Bruce Lucvia, David Brisbin, Ed Davis, Daniel Striepeke, Grady Bowman, Kevin Mangan, Tyler Long, Christopher Jones, Frank Geyer, Rob Landry, Fay Genens, Alexander Zemeckis, Logan Livingston Gomez, Peter Dobson, Siobhan J. Fallon, Hanna R. Hall, Ben Waddel, Elizabeth Hanks, Bob Penny, John Randall, Harold Herthum, George Kelly, Ione M. Telech, Christine Seabrook, Sam Anderson, Margo Moorer, Robin Wright, Gary Sinise, Tom Hanks, Rebecca Williams, Michael Conner Humphreys, Mykelti Williamson, Sally Field, Aaron Michael Lacey, Mary Ellen Trainor, Lonnie Hamilton, Teresa Denton, Tim McNeil, Haley Joel Osment, Zach Hanner, Jim Keller, Rob Adams, Stephen Derelian, Chiffonye Cobb, Juan Singleton, Hallie D'Amore, Jim Hanks, Lenny Herb, Charles Boswell, Bobby Richardson, Michael Mattison, W. Benson Terry, Matt Rebenkoff, Joe Alaskey (voice), Lazarus Jackson, Nora Dunfee, Nathalie Hendrix, Peter Bannon, Joe Washington, Dick Cavett, Joe Stefanelli (voice), Paul Raczkowski, Valentino, Aloysius Gigl, Jack Bowden, Tiffany Salerno, Marla Sucharetza, Kevin Davis, Michael Jace, Richard D'Alessandro, Dick Stilwell, Vanessa Roth, Emily Carey, Geoffrey Blake, Tim Perry, Bonnie Ann Burgess, Scott Oliver, Byron Minns, Stephen Wesley Bridgewater, Isabel Rose, Jay Ross, John William Galt (voice), Hilary Chaplain, Aaron Izbicki, Michael Burgess, Daniel J. Gillooly, Calvin Gadsden, Michael McFall, Eric Underwood, Steven Griffith, Bill Roberson
Film
Contains one use of strong language, implied hard drug use and moderate sex
Director(s)

Robert Zemeckis

Production Year

2013

Release date

15/02/2013

Genre(s)

Drama

Approx. running minutes

142m

Cast

Paulie DiCocco, Mike Jolly, Matt Wallace, Dante McCarthy, Jeffrey Winner, Russ Wilson, Michael Kemmerling, John Voldstad, Michael Flannery, Gary Robinson, Don Fischer, Kenneth Bevington, John Worsham, Afemo Omilami, Marlena Smalls, Kitty K. Green, Timothy Record, Deborah McTeer, Kirk Ward, Angela Lomas, Jed Gillin (voice), Bob Harks, Mark Matheisen, Al Harrington, Sonny Shroyer, Brett Rice, Jason McGuire, Pete Auster, Bruce Lucvia, David Brisbin, Ed Davis, Daniel Striepeke, Grady Bowman, Kevin Mangan, Tyler Long, Christopher Jones, Frank Geyer, Rob Landry, Fay Genens, Alexander Zemeckis, Logan Livingston Gomez, Peter Dobson, Siobhan J. Fallon, Hanna R. Hall, Ben Waddel, Elizabeth Hanks, Bob Penny, John Randall, Harold Herthum, George Kelly, Ione M. Telech, Christine Seabrook, Sam Anderson, Margo Moorer, Robin Wright, Gary Sinise, Tom Hanks, Rebecca Williams, Michael Conner Humphreys, Mykelti Williamson, Sally Field, Aaron Michael Lacey, Mary Ellen Trainor, Lonnie Hamilton, Teresa Denton, Tim McNeil, Haley Joel Osment, Zach Hanner, Jim Keller, Rob Adams, Stephen Derelian, Chiffonye Cobb, Juan Singleton, Hallie D'Amore, Jim Hanks, Lenny Herb, Charles Boswell, Bobby Richardson, Michael Mattison, W. Benson Terry, Matt Rebenkoff, Joe Alaskey (voice), Lazarus Jackson, Nora Dunfee, Nathalie Hendrix, Peter Bannon, Joe Washington, Dick Cavett, Joe Stefanelli (voice), Paul Raczkowski, Valentino, Aloysius Gigl, Jack Bowden, Tiffany Salerno, Marla Sucharetza, Kevin Davis, Michael Jace, Richard D'Alessandro, Dick Stilwell, Vanessa Roth, Emily Carey, Geoffrey Blake, Tim Perry, Bonnie Ann Burgess, Scott Oliver, Byron Minns, Stephen Wesley Bridgewater, Isabel Rose, Jay Ross, John William Galt (voice), Hilary Chaplain, Aaron Izbicki, Michael Burgess, Daniel J. Gillooly, Calvin Gadsden, Michael McFall, Eric Underwood, Steven Griffith, Bill Roberson
FORREST GUMP is a 1994 drama in which a man with below average intelligence accidentally finds himself present at key moments of history.
Language

There is a strong language ('f**k'), as well as milder terms ('shit', 'ass') as well as some derogatory terms regarding the central character's low level of intelligence.

Drugs

In one sequence it is implied that a man is snorting lines of cocaine. There is also sight of lines of cocaine being brushed away by a woman's hand. In another sequence a man puts a syringe down and holds his arm, implying heroin use, although no injection is shown.

Sex

In one scene, a woman takes off her clothes and places a man's hand on her breast, as a result of which the man appears to have an orgasm. However, little nudity is shown and the orgasm is only implied by a reference to the man having 'ruined' the robe he was wearing. Elsewhere in the film sex is implied, for example when a woman sits astride a man and when sexual noises are heard coming from another room. There is occasional nudity, including brief sight of topless women in a magazine. There are also some verbal sex references, including an implication that a woman suffered sexual abuse as a child.
There is sight of bloody battles during the Vietnam war without focus on blood or injuries. It also features the suggestion that a woman is considering suicide by jumping from a ledge, although she decides against doing so. There is some mild violence and some racist remarks, reflecting the period in which that section of the film takes place.
Classified date

14/02/2013

BBFC reference

BFF065169

Language

English